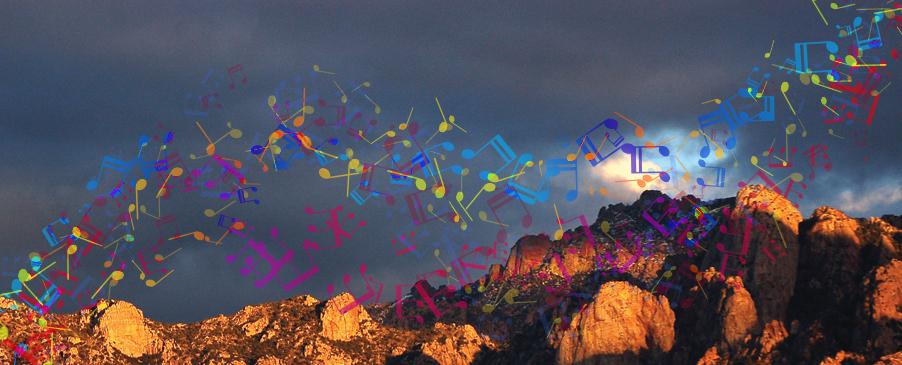 Twelve Tucson choruses will join together on March 16 to perform Ruth Moody's "One Voice." Moody is an Australian-born singer-songwriter-musician and member of the Canadian folk trio The Wailin' Jennys.
The program is called "All One Voice" which reflects "singing together in harmony, singing with love and the will to trust," said Terrie Ashbaugh, founder of the Arizona Choral Arts Association and longtime director of the Southern Arizona Women's Chorus. She will direct the "One Voice" performance.
The program starts on March 16 at 7 p.m. at St. Andrew's Presbyterian Church, 7575 N. Paseo del Norte. Other participating choruses include Reveille, Desert Voices, Tucson Desert Harmony, Moxie Singers, Sons of Orpheus, the Tucson Girls Chorus and others. Each chorus will perform individually, then join together for the "One Voice" finale. Tickets are $15 and can be purchased online at www.AZsings.org or at the door.
For more information about the concert, visit www.AZsings.orgor contact Ashbaugh at (520) 404-3148 or information@azsings.org.
These are the lyrics:
This is the sound of one voice
One spirit, one voice
The sound of one who makes a choice
This is the sound of one voice
This is the sound of voices two
The sound of me singing with you
Helping each other to make it through
This is the sound of voices two
This is the sound of voices three
Singing together in harmony
Surrendering to the mystery
This is the sound of voices three
This is the sound of all of us
Singing with love and the will to trust
Leave the rest behind it will turn to dust
This is the sound of all of us
This is the sound of one voice
One people, one voice
A song for every one of us
This is the sound of one voice
This is the sound of one voice
Written by Ruth Moody